The most of you guys seems to have perfect smooth safety roads out there, because you don't live in Russia ;-) That's why you may be interested in lowering your car. It will not only make a car looks perfectly hot and beautiful, but more stable and pleasant to drive too (however it's a doubtful statement for some of you).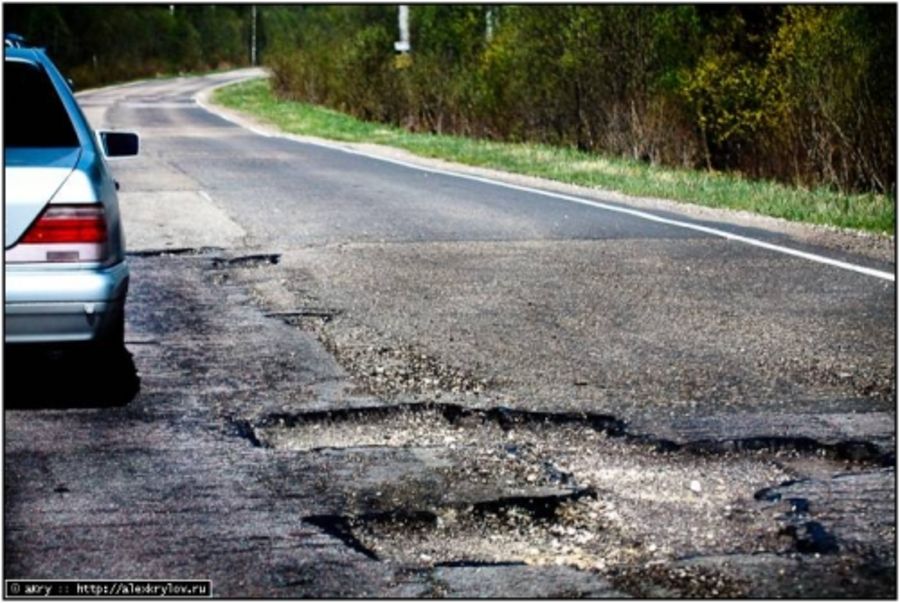 There may be two ways - a right one or a wrong one. So, I decided to take a quick look at the lowering your car with popular methods except compressor-way, because it's much more expensive and complex to do.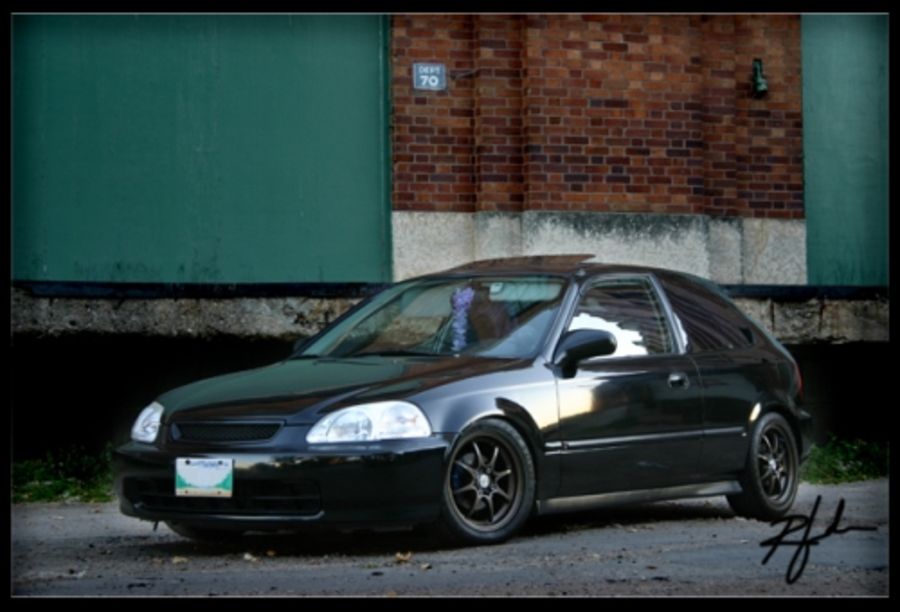 The most popular way to lower a car in Russia is to cut off the stock springs using a saw XD. This redneck method is completely wrong, because stock shocks are not suitable with low springs, they may simple blow up because of the stress and tough tension. Moreover, If you're not experienced enough you may cut more of the springs than you actually want. I highly recommend you DO NOT USE THIS METHOD! Anyone that tells you that they have done it and it's "okay" are either REALLY lucky or are really just cheap bastards that cannot afford a real setup! Moreover you can't go fast if your suspension is crap.
The rule #1 - NEVER USE STOCK SHOCKS with a low setup. If you don't care about your car, take care of your life and surrounding people! If you use lowering springs or coilovers you must use special adjusted shocks! If you adopt the rule, you may continue to read further.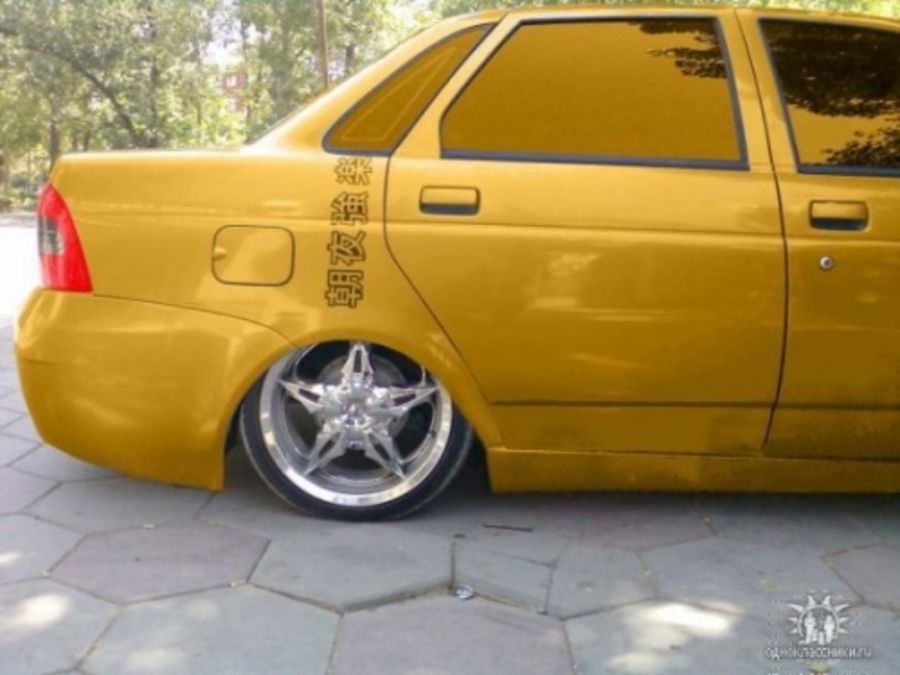 The way number one - lowering springs.
It may be one of the easiest ways to drop your car. Such manufacturers like Detroit Eaton Springs, Eibach, Global West Suspension, Hotchkis Performance sell a big number of ready-to-use kits with stated parameters. And I don't recommend you to use no-name cheap brands. However you should understand that you won't be able to raise the car in need because you'll be stuck with the springs height. I have the experience of using Eibach low springs and one of them just broke when the wheel of my car got into pothole on a high speed. I don't want to say that Eibach makes bad parts, all facts show that this brand is quite reliable, I mean that you must be prepared to any kind of danger using the lowering springs. Choosing the lowering springs makes sure it fits your style of driving.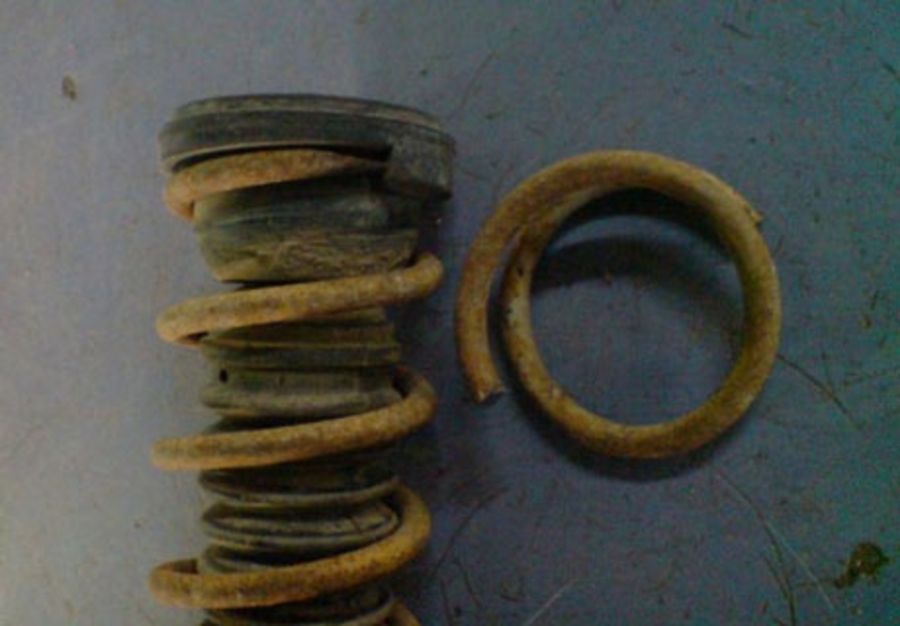 The way number two - Coilover Kit or Strut/Shock Combo
This way is much more practical than the previous one. At least you may adjust the height just in few minutes using spanner wrenches. And there's no anything new from just low springs.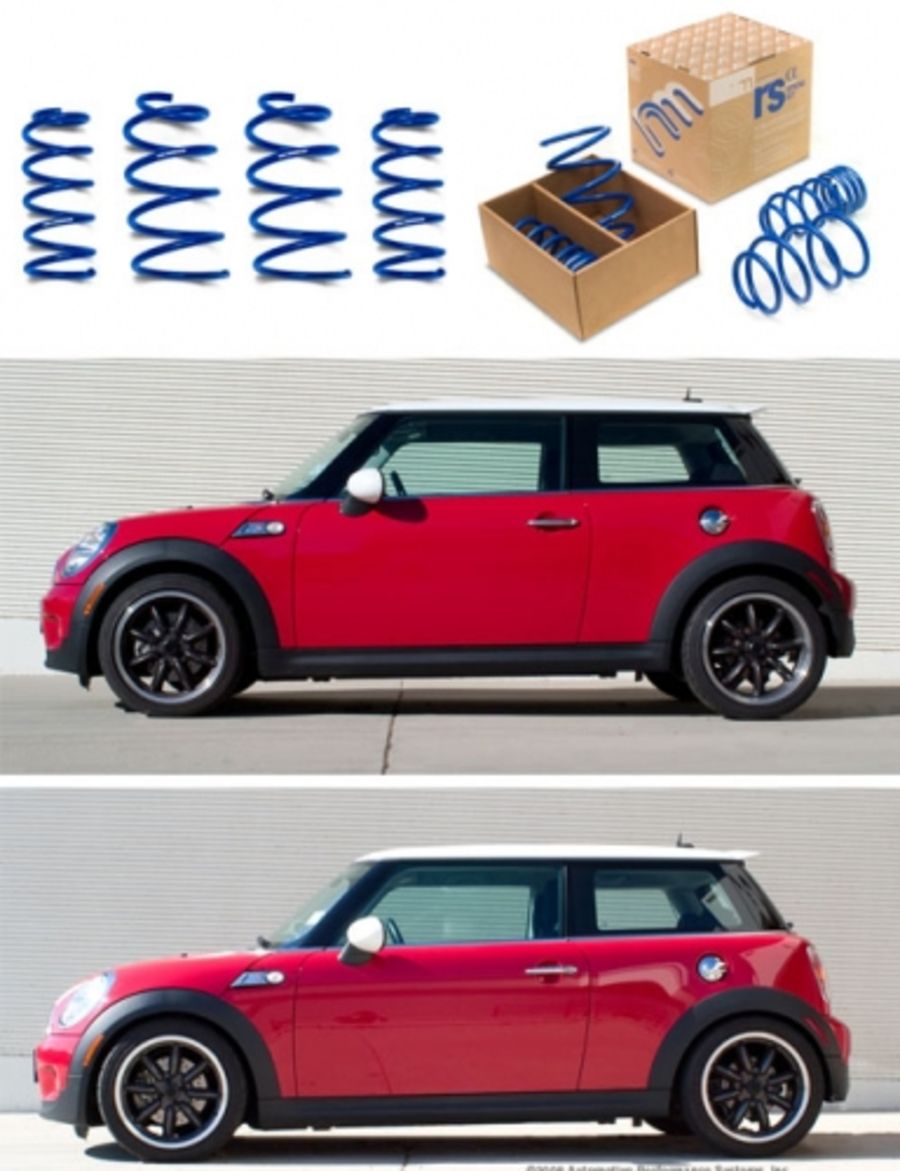 The most interesting, practical and useful setup is complete kit from well-known manufacturers such as Koni, Eibach, AMR, PIC, Tokico, KW, KYB, H&R, Bilstein, TEIN. The main advantage of these kits is that they are already prepared for use and everything is calculated. The only disadvantage they have is high price.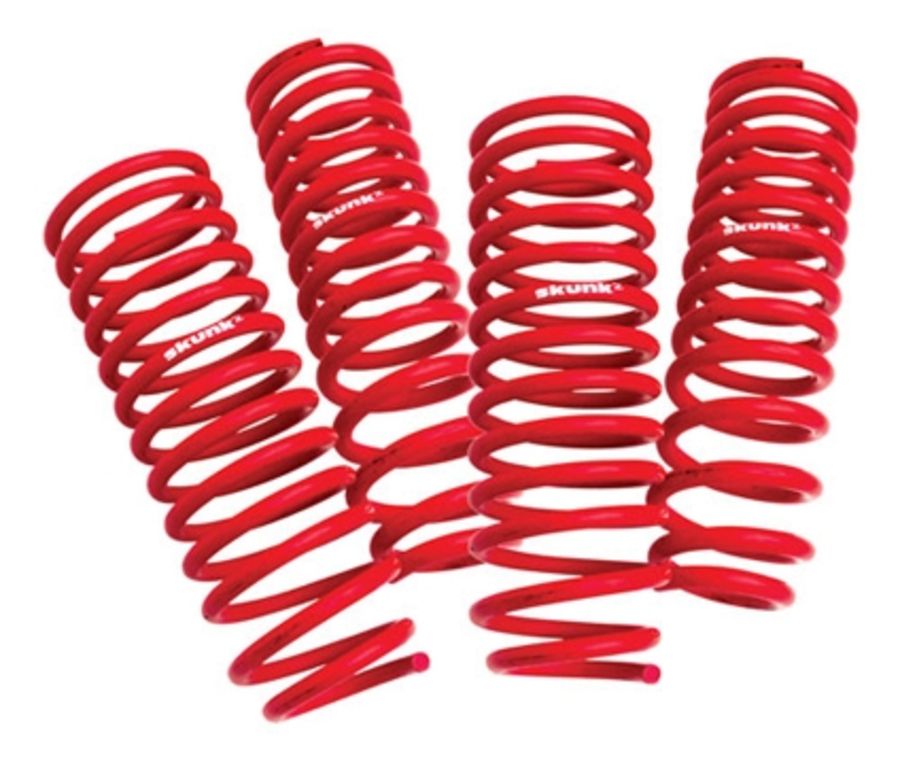 Before buying a new setup of suspension I recommend you to get acquainted with the general characteristics of the springs. I found the info on Carcraft.com:
- Spring rates are generally rated in pounds per inch (lb/in), which represents the amount of force required to compress the coil spring by 1 inch. For example, a 900 lb/in spring will compress 1 inch under a load of 900 pounds. This is not the same thing as pounds per square inch (psi), which is a measure of pressure.
- Spring load is the amount of weight that a coil spring can support at any given compressed height. More simply put, if a 10-inch-tall spring at free height with a 200 lb/in rate were compressed to a height of 6 inches, it would be supporting 800 pounds at that height.
- Spring sag happens over time and will eventually drop a car's ride height even lower. While this won't affect its spring rate, it can cause other problems, such as ground clearance, causing the tires to rub or the chassis to compress onto the bump stops.
In the end, you'll find that a properly lowered vehicle not only looks better, but will also lower the center of gravity for improved handling characteristics, provide a much better road feel, and reduce excessive body roll. Conversely, an improperly lowered vehicle will be little fun as a daily driver, and more importantly, it may be dangerously unpredictable on rough pavement.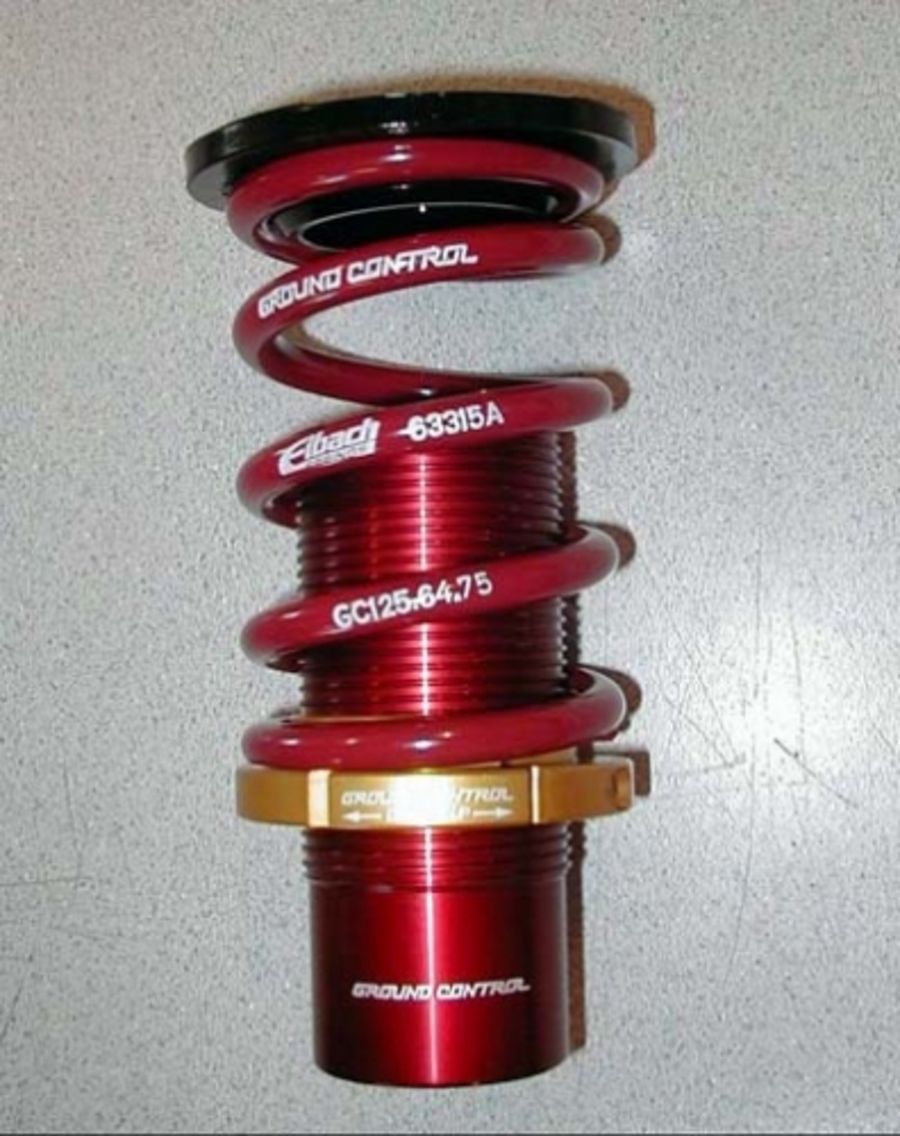 As far as I've already named the most reliable companies which produce good-quality products I'll tell you what brands you should avoid (however it's not my experience but one of the guys from Honda-Tech names Libertariat. Here's what L says:
"Function&Form - They have made strides, but they appeal to the kiddies who want to slam their cars and don't care about much else. I've seen numerous posts over the years about leaking shocks being shipped to them, or leaking immediately afterwards. 1 year warranty. Edit: If you really just need something shiny, it's probably the best piece of crap on the market. A lot of people have success with them, but consider a lot of people who slam their cars have no regard for ride comfort and likely wouldn't even know if all of their shocks were blown.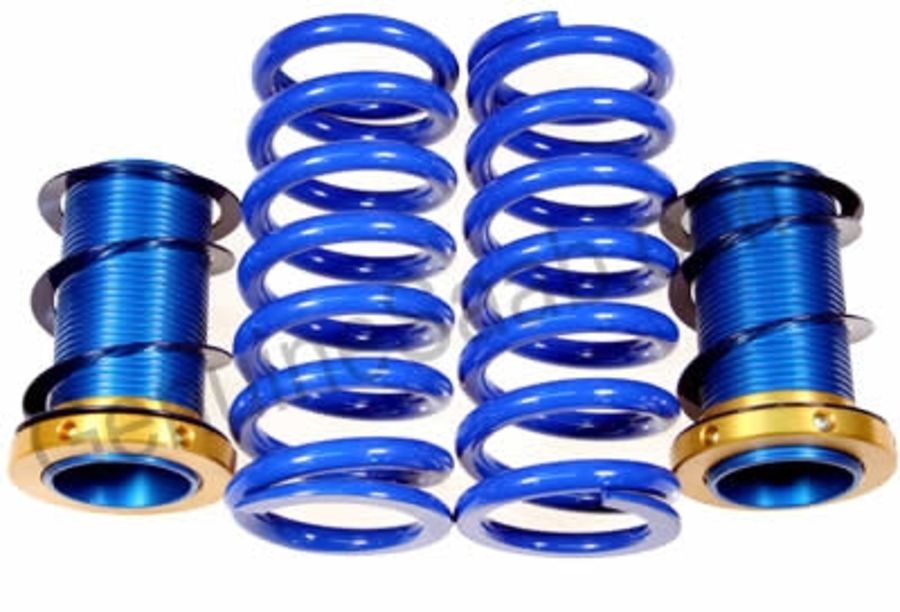 Ksport - Can't tell you how many broken/leaking/etc ksport I've seen here. For that kind of money there are much better options.
D2- Comes out of the same factory as ksport. As far as I know they're identical in construction. I've got a whole collection of pictures of broken/blown/leaking pictures of D2 and Ksport."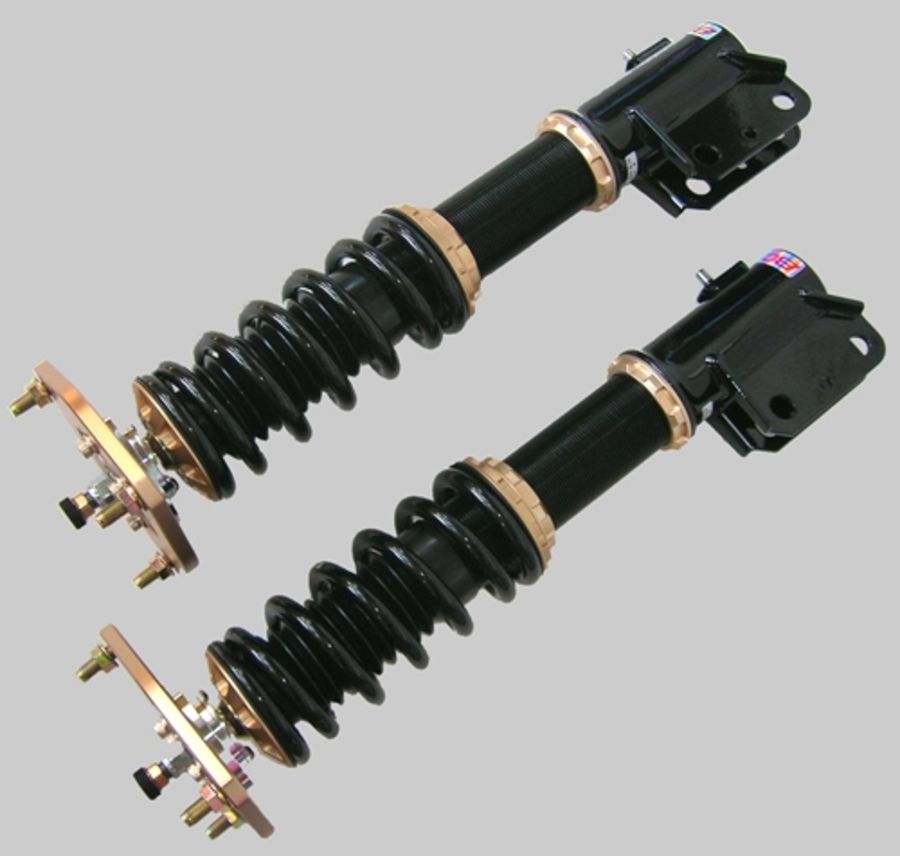 Подпишись на наш Telegram-канал