Style UP: Justin Gepner VIP Acura TL UA5 from Seattle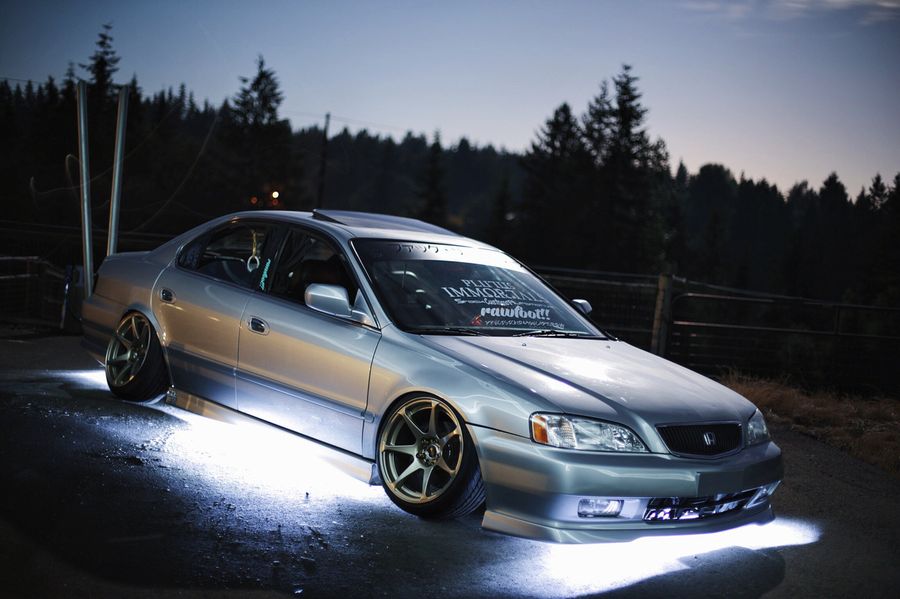 Мой автомобиль
Style UP: Justin Gepner VIP Acura TL UA5 from Seattle
Hi everyone! My friends and I launch a "Style Up" project - we gather cool cars from all over the web and interview their owners about...
Hi everyone! My friends and I launch a "Style Up" project - we gather cool cars from all over the web and interview their owners about cars/tuning/life. Stories of ordinary car owners are here for you, enjoy!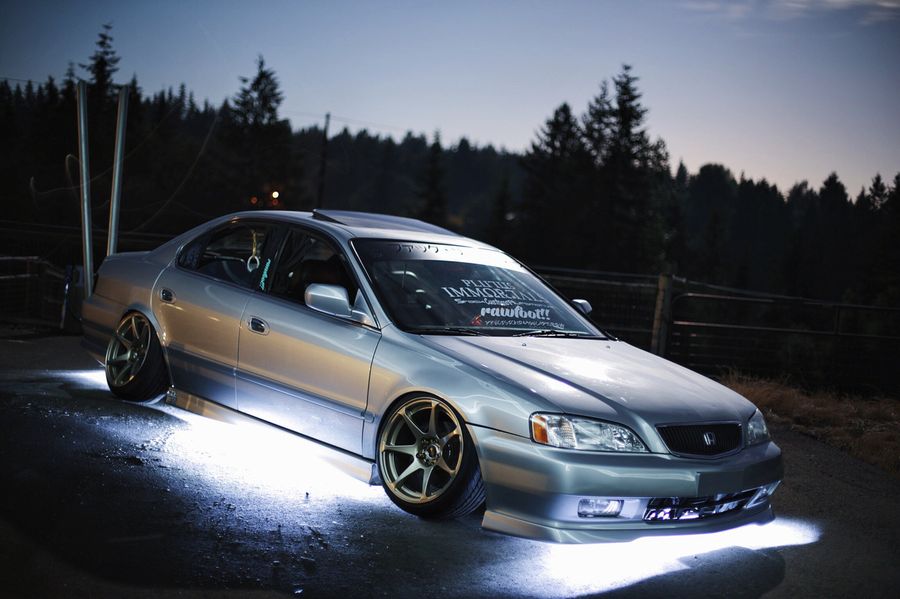 StyleUp: Hello! Tell us about yourself and how you got in the Honda world.
Justin Gepner: 19 year old born and raised in Seattle Washington - PNW, Cars have influenced me my entire life, growing up around some of my family who showed interest in cars as well as having only car play toys and car video games. Wasn't until high school when I would make some older friends within the growing car scene we have here in the PNW. Eventually giving credit to meeting a good friend by the name of Alex Lyons who really brought me into the scene and into Hondas tho the Honda part wasn't to hard considering that's one of the cars my family has always owned. Alex took me to a lot of shows/cruises/and meets back in the day in her EJ8, I always had a blast and got to know quite a few pretty rad people from all that. 2012 was when I first bought the Acura TL, was from a friend of my brothers for $2,500 from a swamp. Needless to say I spent the first 3 months I had the car cleaning it more than I drove it. Originally the car was just supposed to be a daily driver from high school and college and back. Tho one day my curiosity got the best of me and I saw myself searching the forums for modified UA5 (Acura TL) credit to Michael Johnson in Cali for having the cleanest UA5 I had ever seen. The first TL that I saw that motivated me to modify mine.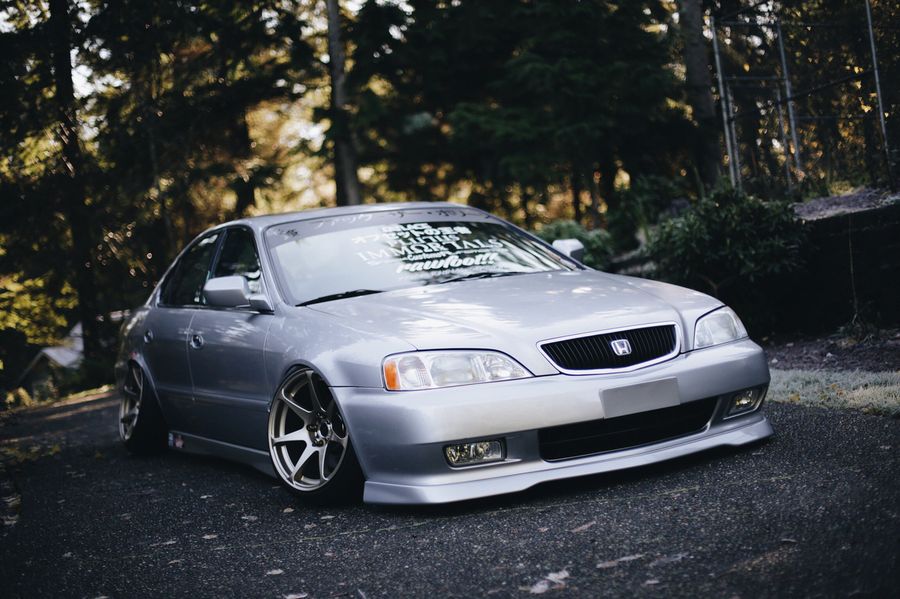 Style Up: What were the first changes to the car?
Justin Gepner: After about 3/4 of driving the car stock I eventually saved up enough money to buy a set of shit coilovers which inevitably blew and actually bent within the first 5 months of having them. Through those 5 months the car went through 3 different sets of wheels and minor body modifications ending up bacon fenders trying to fit a set of Mitsubishi Starion wheels because #Hellaflush yoo lol...
The car was driven like this until late 2013 early 2014 when I finally had enough again to upgrade my coils to ones which weren't much better as well as some control arms and minor interior and engine mods along with some R33 Skyline rep wheels. A few months after that is when the big stuff came.
I had found some very rare parts and had to have them. Finding legit Honda Inspire UA4 Zenki front bumper with fogs and a super rare set of Honda Modulo rear bumper and lip. I awaited the ever so pricey shipping from JDM land and once they arrived it was time to get rid of the bacon fenders and give the rear a small radius and basically respray the whole car with the new kit on and fitted snug.
This was the base for me to finally start showing my car. Throughout starting to show the car many upgrades have been added. Sourcing the rest of the authentic Honda inspire kit. Raising the motor. Not to mention Custom AMR coils and every single suspension arm being replaced and modified, especially the front for me to be able to run a quarter of an inch off the ground with -16 rear and -12 front camber static. Full "VIP" interior, I use VIP lightly because the guy who did the work was a cock and did a very poor overpriced job. Either here nor there getting the car to where it is at today took until pretty much early this year. None of it however being possible without the help of my garage and teams; StockCustomsAutomotive and TeamImmortals. Andrew Louangphakdy noted as probably the most influential person on me and my car almost like a father figure but more like a brother.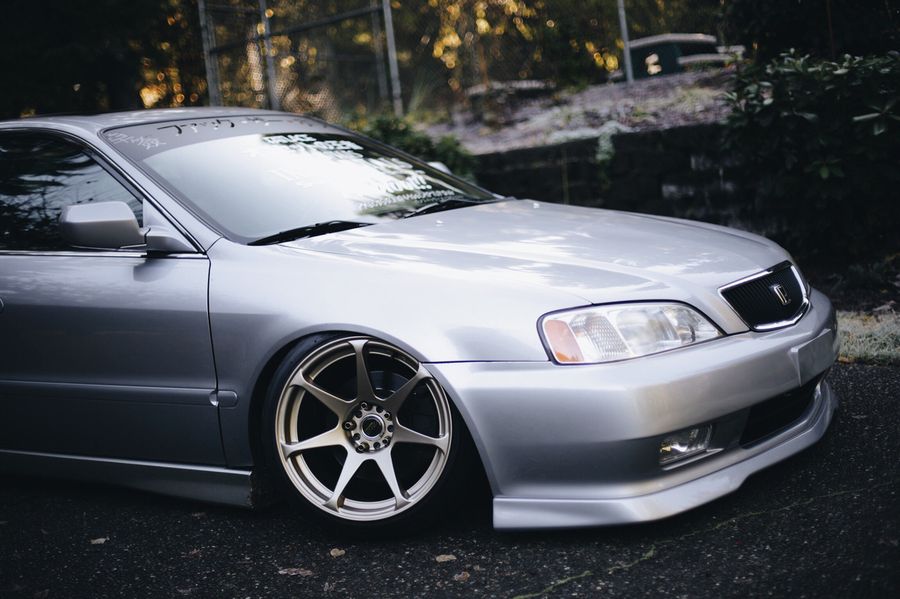 Style Up: Have you and your car been recognized by other tuners?
Justin Gepner: Through this all the car winning 2 awards late in the 2014 season and 3 awards the 2015 season including back to back 1st place at HondaFest as well as 1st place best Static at Offset Kings Formula Drift Seattle. As of right now the car is in preparation for the winter build for the 2016 show season. Throughout all this my car and the people I met early on are the reason I have so many close friends I can call family and so many rad memories, even tho I've tried to sell the car multiple times I don't think I ever could #AuroraTheTL
Style Up: What inspires you to continue building your car?
Justin Gepner: I think what inspires me to build the car is; 1 it's a car that not many people modify or even regard as a "VIP" car, in some respects it isn't because most VIP cars are RWD and have a bit of flash but I can see and have seen a TL be a VIP car so that's mainly my goal, a lot of Japanese car styles influence me as well from the Bosozoku styles to Bippu, VIP, and more recently a lot of the VIPGT cars that have caught my eye which is the style the car is going towards this rebuild.
Style Up: What your friends think about your car?
Justin Gepner: My close friends have essentially helped build my car and while they all think it's pretty ridiculous and I somewhat agree with them they all love it as I love their cars. For the rest of the people out there it's a love or hate, either someone loves it or they hate it for being a Honda, having camber, being as low as it is. Saying I haven't put any work into it because it's not fast blah blah blah. I'd say on average I get more hate than love but the fan base of people who truly support me and the build is growing which makes me happy, I know a lot of awesome people that support who have waay nicer cars than mine which feels pretty nice! Haha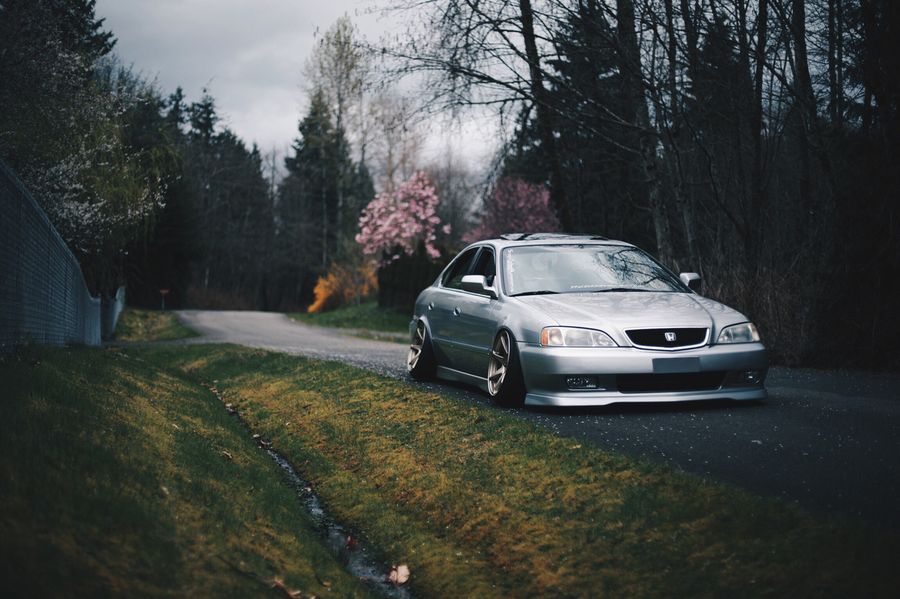 You may find more photos of this nice Acura TL, just hit

Justin's Instagram

Stay in touch and keep your Style UP. Check out

our Instagram too

!

Выделите текст и нажмите

Ctrl+Enter

О СТАТЬЕ:



Теги: mycar acuratl acura stance

Фотогалерея